Summer holidays in the mountains – Fabulous vacation weeks in Maranza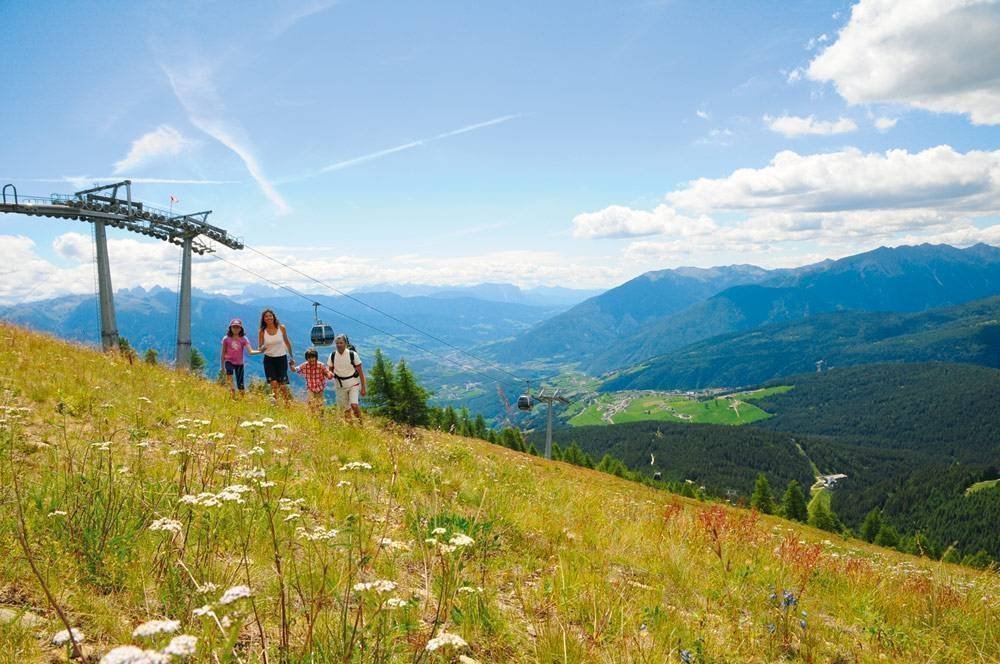 In the alpine mountain landscape of Maranza, nature lovers, active people and hiking enthusiasts may expect pristine natural landscapes with a rich variety of flora and fauna. The local mountain of the municipality is the 2,510-meter Gitschberg, which by the locals is also called simply "Gitsch" (South Tyrolean for "girl"). From the observation platform on top of the mountain you may enjoy a fantastic panoramic view of 500 peaks, ranging from the Dolomites to the Ötztal and the Zillertal Alps. All around Mount Gitschberg, splendid hiking trails take you across the alpine environs. The Fane Alp with its ancient farms and the picturesque Altafossa Valley with the lodge Wieserhütte offer fascinating day trips during your summer vacation in the mountains.
Great water fun in alpine surroundings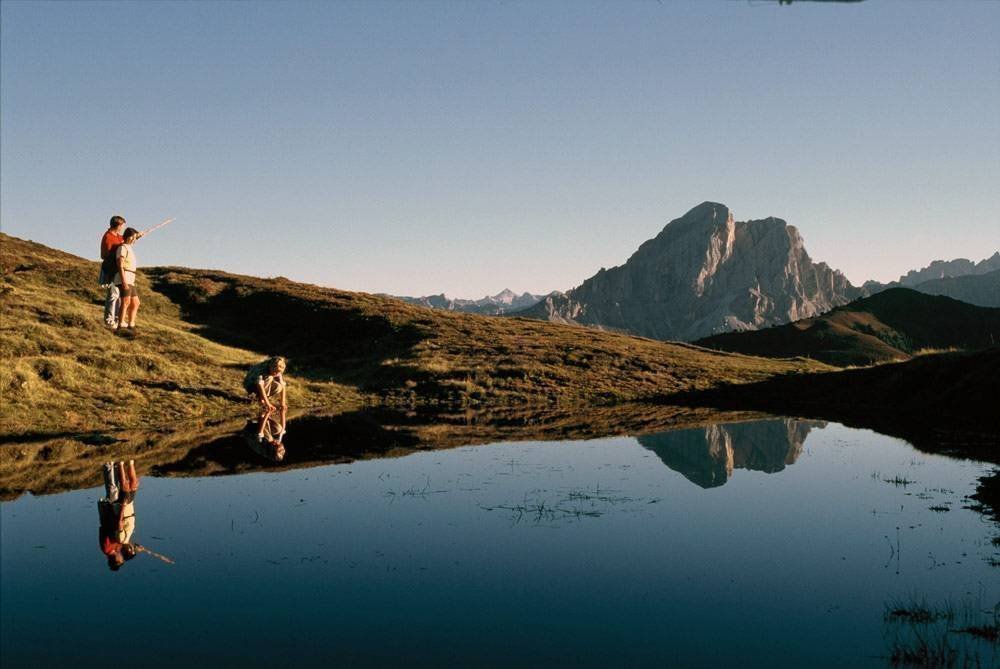 In the warm summer months, crystal-clear mountain lakes and charming natural swimming ponds invite you for a refreshing dip in alpine surroundings. In the surroundings of Maranza, you have the choice among several refreshing swimming options. The most popular destinations for a refreshing swim include the sparkling green Lake Varna, the outdoor swimming pool in Velturno and the natural swimming pond in Luson. Right in the village, the adventure pool "Alpinpool" offers endless water fun. Our accommodation facilities have a cooperation agreement with the swimming pool, therefore our guests at the farm Samerhof, at the holiday home Carpe Diem and at the lodge Wieserhütte pay only two Euro entrance to the pool and spa centre.
Summer holidays in the mountains: nature pleasures and events in Maranza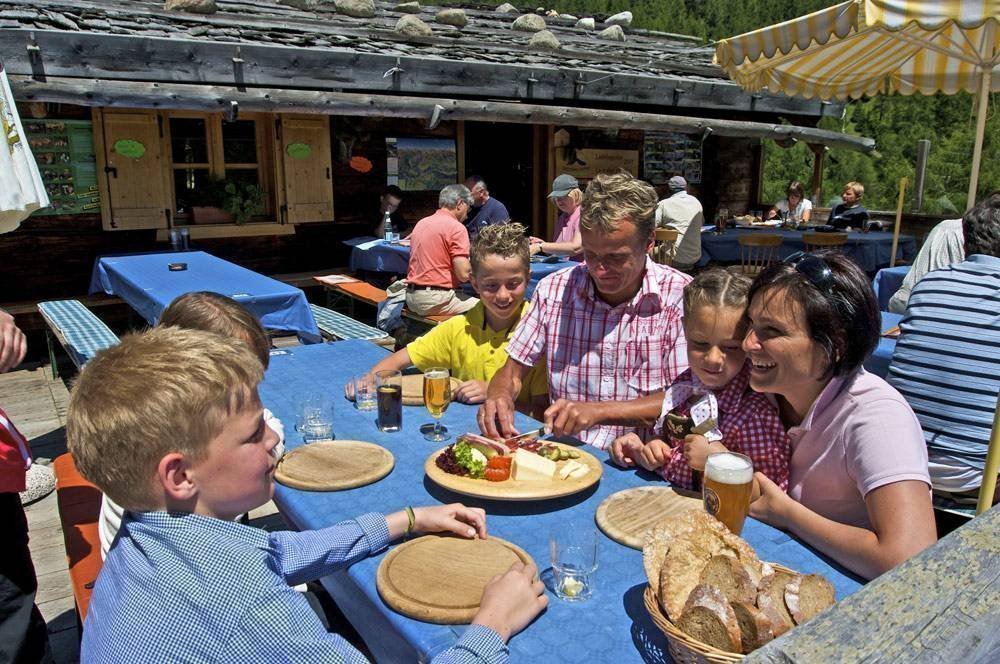 Many theme trails are located in the environments of Maranza. An interesting and exciting loop trail is offered by the "Bienenweg" (Bee Path) in the village of Rodengo. Here, during your summer holiday in the mountains you may discover many interesting facts about these busy insects and about the production of sweet honey. If you would like to do something for your health during your holiday, you should try the Alpine Kneipp Path in Altafossa Valley. All elements of the Kneipp treatments are explained on this hiking path, and there is the opportunity to personally try out the treatment. Furthermore, the lodge Wieserhütte with tavern and private dairy factory invites you to take a break. Those who love fairy tales should visit the Maranza Legends Trails. On each trail there are stations where stories are told, which supposedly have taken place right there. Every Thursday, traditional Tyrolean evenings take place in Maranza. Then the local folklore band plays their music and dance groups entertain you with the "Schuhplattler".