Alpine accommodation in Altafossa Valley: rooms at the lodge Wieserhütte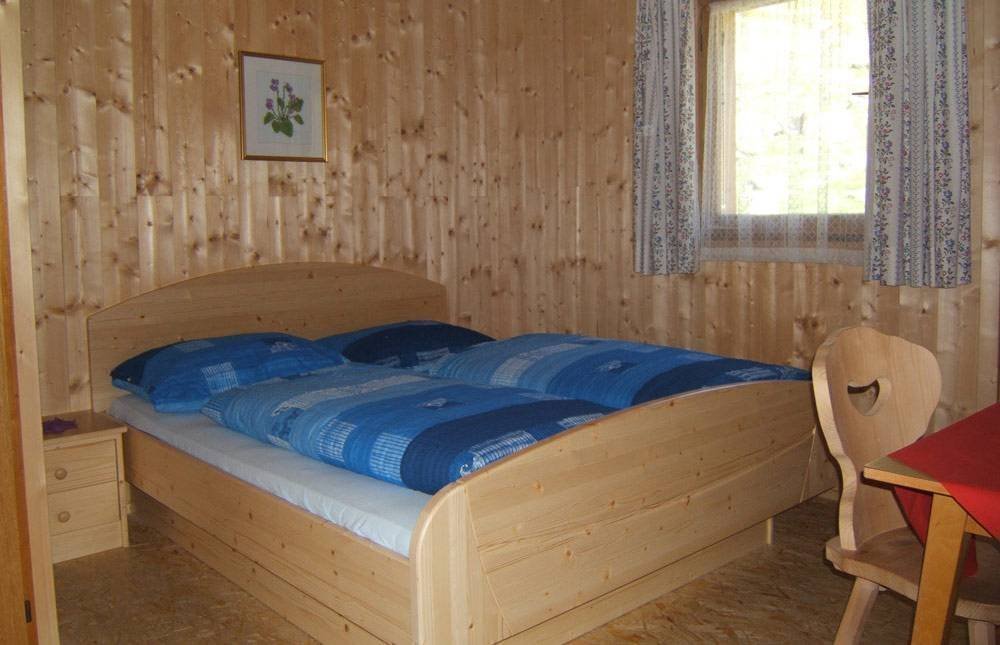 The Wieserhütte in Altafossa Valley is a lodge with a tavern serving delicious South Tyrolean dishes, a private cheese dairy and several accommodation options. Three rooms for 2-3 persons and a dormitory are available as alpine accommodations at the lodge. Up to 16 overnight guests may sleep in the mattress dormitory. While the dormitory guests may use a shared lavatory, the double rooms offer a private bathroom including shower and toilet. Towels and linens are provided at the alpine accommodation; the younger guests may enjoy our outdoor playground.
Holidays in the mountains at the alpine accommodation Wieserhütte
For many people a vacation in a remote mountain hut in the heart of the mountains is a dream come true. At the lodge Wieserhütte in the South Tyrolean Altafossa Valley you may experience this dream at an altitude of 1,800 meters above sea level. The air is crisp and clear, and even persons suffering from allergies may breathe easily in this mite-free area in alpine altitudes. Outside the door of your alpine accommodation fabulous hiking trails take their start, and in the morning you will wake up to the sound of birds singing. Wonderful hiking destinations in the area include the Fane Alp, the Campolago Peak and the idyllic Altafossa Valley. You will have the opportunity to visit our cheese dairy, and the host will be happy to tell you all sorts of interesting facts about cheese making.
Here you find our price list!
Book your holiday with us right here!