Holidays in Maranza: a mountain vacation in alpine scenery in South Tyrol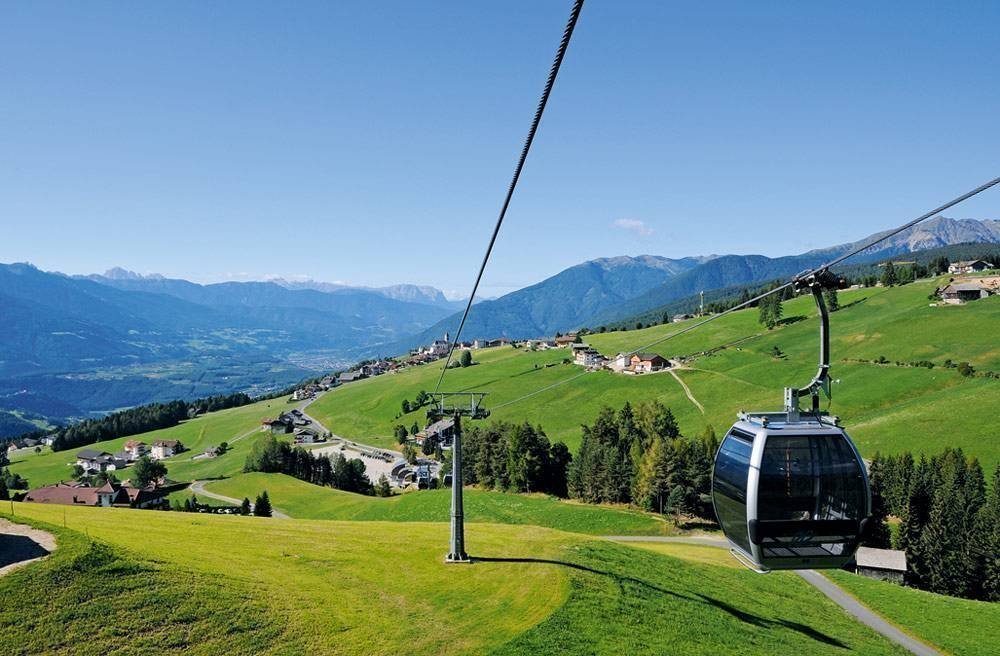 In the South Tyrolean village of Maranza, the Fischnaller family welcomes you to an exciting mountain holiday in South Tyrol. Our three accommodation facilities offer the perfect setting for your fabulous vacation days in an alpine scenery. Maranza is located on a sunny plateau overlooking the Val Pusteria and is dominated by the 2,510-meter Mount Gitschberg (Monte Guzzo). Fantastic hiking trails into the alpine region Gitschberg-Val Giovo, the picturesque Altafossa Valley and the romantic Fane Alp start right here. In the winter, the large ski resort with 44 kilometres of slopes offers unlimited skiing fun in white powder snow. Farm holidays in spacious holiday apartments, the unforgettable experience to live on an alp or in the holiday home Carpe Diem – every day offers great pleasures for all tastes.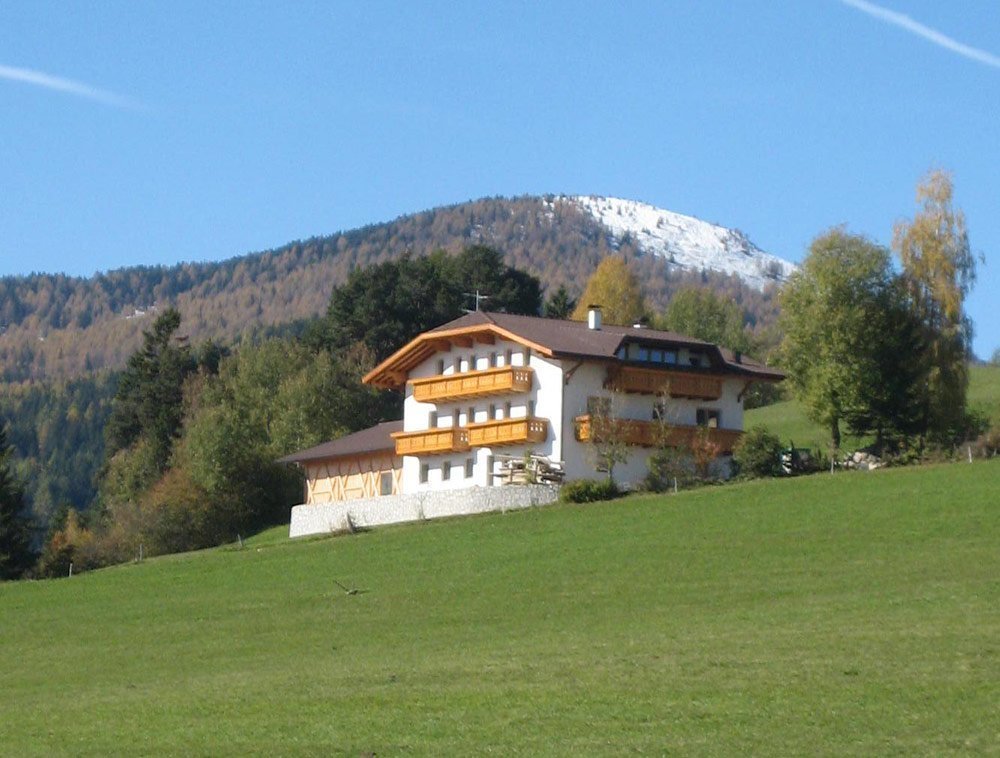 The farm Samerhof is a newly built farmhouse that welcomes you to your vacation in South Tyrol with spacious holiday apartments. The farm was completed in 2010, and is located at an altitude of 1,450 meters above sea level in the village Maranza. At the farm Samerhof you will spend a relaxing farm holiday in the mountains. The accommodations are situated in a beautiful setting, surrounded by green meadows, a quiet and peaceful location, yet close to the village centre and the ski resort.
Suitable for groups of up to 27 persons – Group discounts
Carpe Diem … is Latin and means: "Seize the day".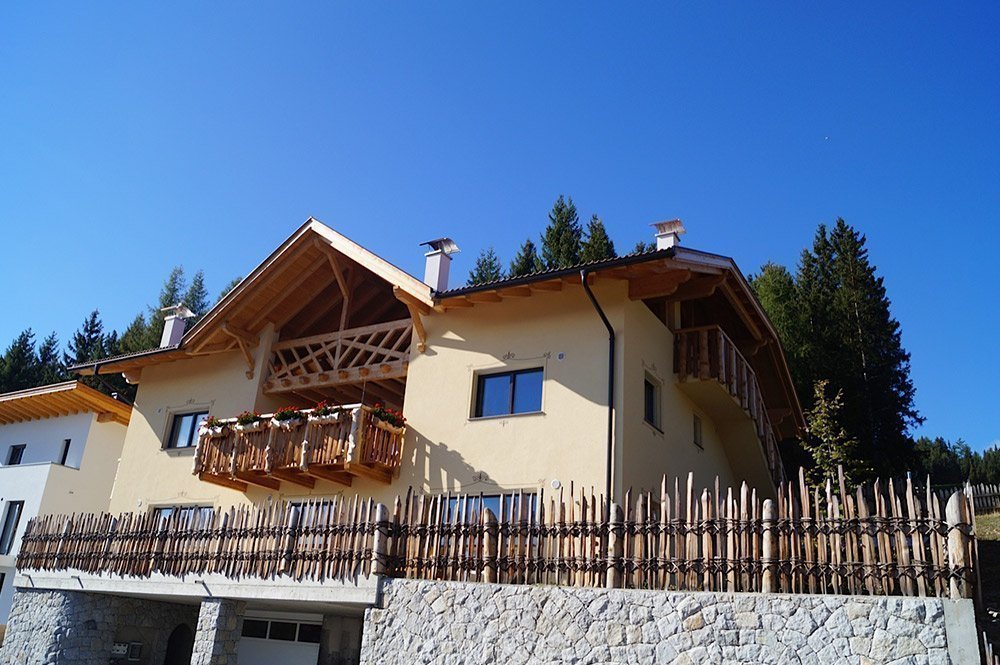 When building this holiday home, it was our primary goal to offer our guests an unforgettable, relaxed and above all pleasant holiday. Great importance was given to furnishings and cosiness. Quaint old wood dominates the interior design. With great attention to detail we have created a place of well-being.
We wanted the house to be something truly special … a jewel set amidst a beautiful countryside with splendid views of the South Tyrolean mountains. The guests in the very spacious apartment have an entire floor for themselves – The green space with barbecue area and the central loggia offer many opportunities to enjoy our gorgeous nature and the beauty of the surroundings. Thus, the Carpe Diem offers an unforgettable vacation experience in a quaint and comfortable ambience.
The roomy apartment with 4 separate bedrooms can lodge up to 12 people.
In this vacation home, every day is a pleasure – You'll be surprised – Carpe Diem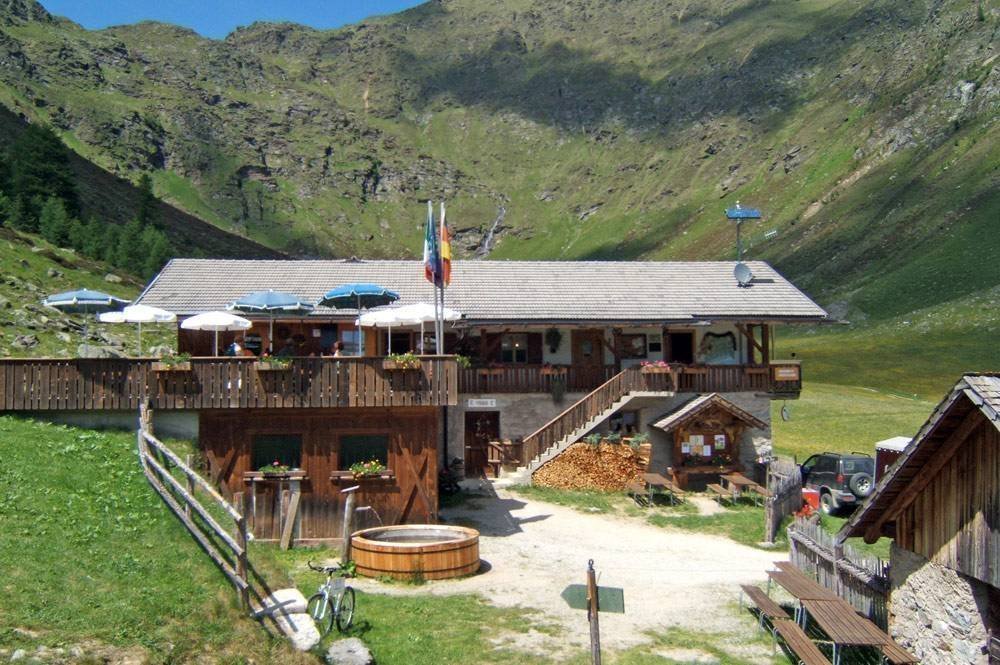 The Wieserhütte is an alpine lodge in the Altafossa Valley, nestled in a picturesque mountain landscape at an altitude of 1,800 meters. In this pristine and natural region you may spend a pleasant holiday in the solitude of the mountains. Three rooms for 2-3 persons, and a mattress dorm room for up to 16 overnight guests are available in the Wieserhütte. Here, in 2005, we opened our private cheese factory, where from fresh milk we produce different types of cheese, yoghurt and alpine butter.