Holidays in Maranza – Vacation on a sunny alpine plateau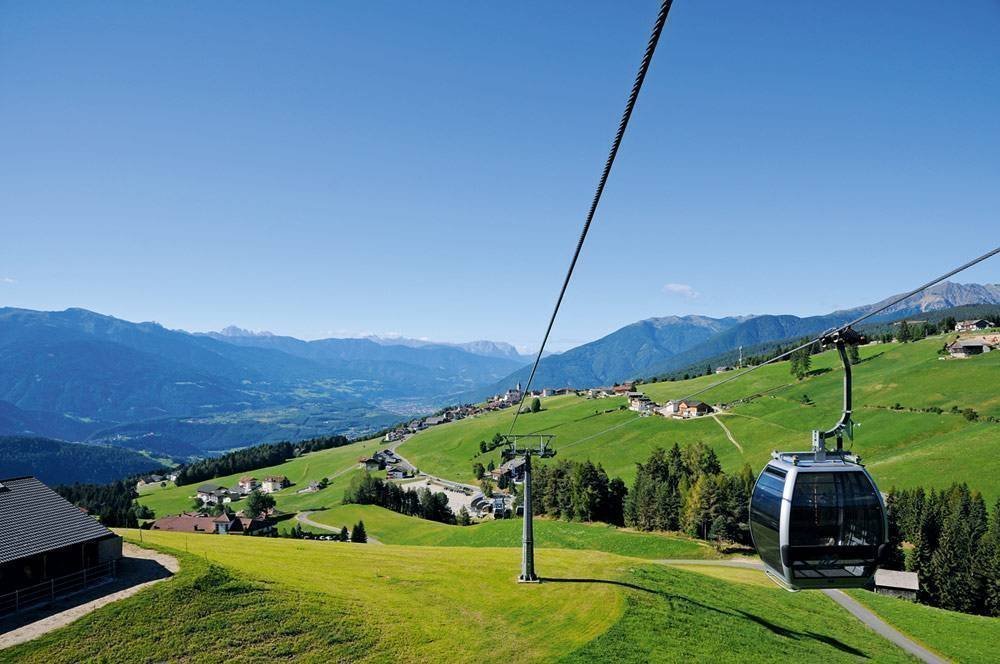 Your holidays in Maranza are shaped by marvellous nature experiences in the high mountains. The South Tyrolean alp resort is situated high above the Isarco Valley, on a sun-drenched alpine terrace, at an altitude of about 1,500 meters. With a height of 2,510 meters, Mount Gitschberg towers above the village. Due to its characteristic shape, it is the most visible landmark of the area. During your holiday in Maranza, many recreational opportunities will guarantee plenty of variety and entertainment. Great family fun is provided by the mini golf course, and at the tennis centre you may improve your personal techniques.
Maranza – The holiday region with a historical heritage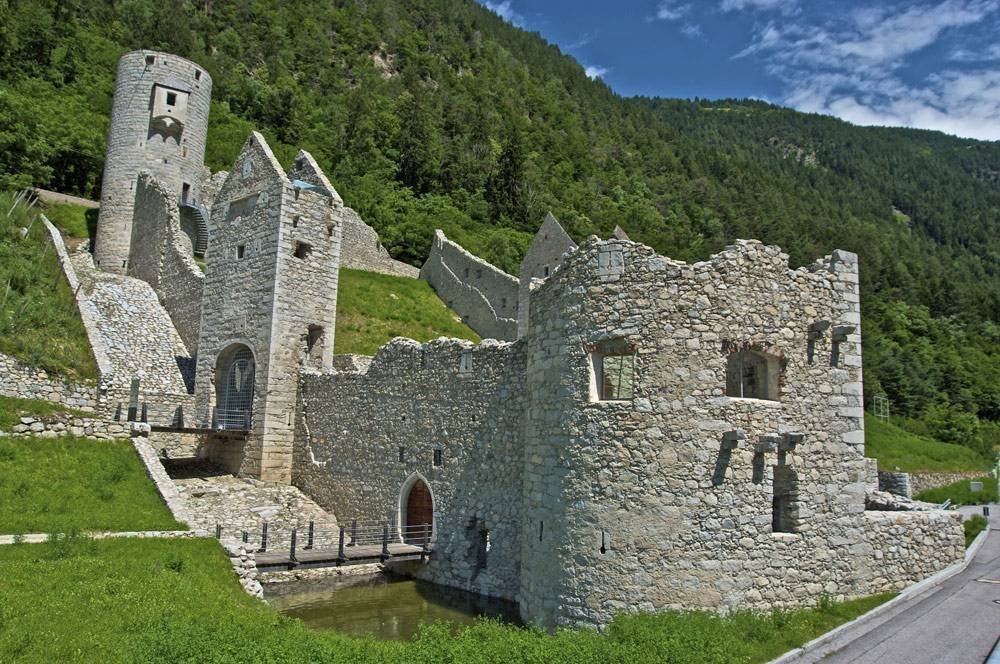 A cultural tour through Maranza takes you to the gothic parish church in the town centre. The Fortress of Rio Pusteria is located on the valley bottom, just below Maranza. For centuries, it was a crossroads of important trade routes. The Fortress of Rio Pusteria was built as a toll station and later served as a hunting lodge. During the Tyrolean Freedom Wars, it was extended as a military fortification. Many events in the traditional village provide plenty of entertainment throughout the year. The Cattle Drive in the autumn, the mountain mass at Ochsenboden and the Farmer Gallop Race are great happenings you should not miss during your holidays in Maranza.
Pristine natural landscapes on the alpine plateau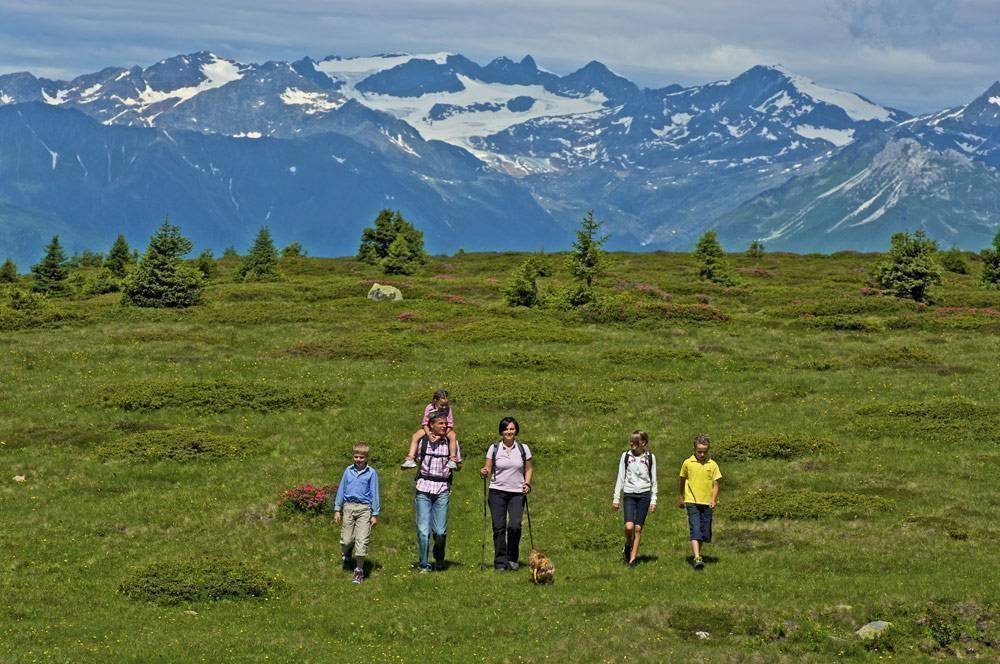 The South Tyrolean holiday village welcomes you with unspoiled natural landscapes and crystal-clear mountain air. During your holiday in Maranza you are surrounded by lush green meadows and deep forests, set high above the gateway to the Pusteria Valley. You may reach Maranza via a scenic road, which starts in Rio di Pusteria. Alternatively, you may use the Maranza cable car to get to the sunny alpine plateau quickly and safely. Enjoy relaxing days in high alpine scenery in the heart of the UNESCO World Heritage Dolomites.