Cultural highlights & attractions
Many hiking destinations and cultural attractions await you in close proximity of the Samerhof, the holiday home Carpe Diem and the lodge Wieserhütte in Altafossa Valley.
Castle Rodenegg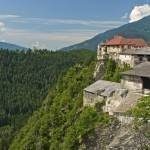 The medieval fortress castle Rodenegg rises on a steep cliff above the Rienza Gorge in Val Pusteria. The ancient building dates back to the 12th century and was rebuilt and extended in the 16th century by the family of the Counts of Wolkenstein. The frescoes in the drinking hall, created the 13th century, count among the most important medieval wall paintings in the alpine region.
Fundres Mountain Farms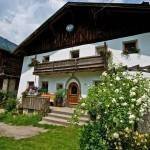 The "Fundres Farm Path" leads you to the historic Fundres mountain farms, where you may discover the traditional lifestyle of the South Tyrolean mountain farmers. In the craft workshops you will learn interesting facts about the ancient arts of barrel binding, woodworking and basket weaving.
Episcopal city of Bressanone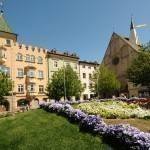 About half an hour's drive from Maranza, the Episcopal city of Bressanone awaits you with its medieval town centre. Don't miss a visit to the magnificent cathedral with the gothic cloister and the Prince-Bishop Palace. On a guided tour in the White Tower you'll discover a landmark of Bressanone. On the 71-meter top, you have a fantastic panoramic view over the city.
Glacier mummy "Ötzi" in Bolzano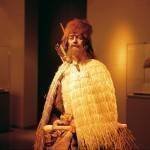 The glacier mummy "Iceman Ötzi" is the main attraction at the Archaeological Museum in the South Tyrolean city of Bolzano. Hikers found the mummy by chance in 1991 in the Ötztal Alps – It is 5,000 years old.
Castle Trauttmansdorff in Merano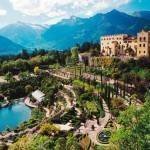 A gorgeous sea of flowers welcomes you to the botanical gardens at the Castle Trauttmansdorff in the spa city of Merano. Exotic plants from all over the world transform more than 80 garden spaces into a green oasis right in the city. The entire extent covers an area of 12 hectares.
Historical mountain village on the Fane Alp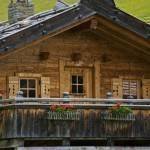 The historic mountain village on the Fane Alp is one of the most beautiful alpine settlements in South Tyrol. Farms, stables and alpine taverns were built with wood from the surrounding forests and have not changed for centuries. The traditional "Milk Festival" is the highlight of the summer events on the Fane Alp.