Holiday house Carpe Diem – Feel good in your holiday home in Maranza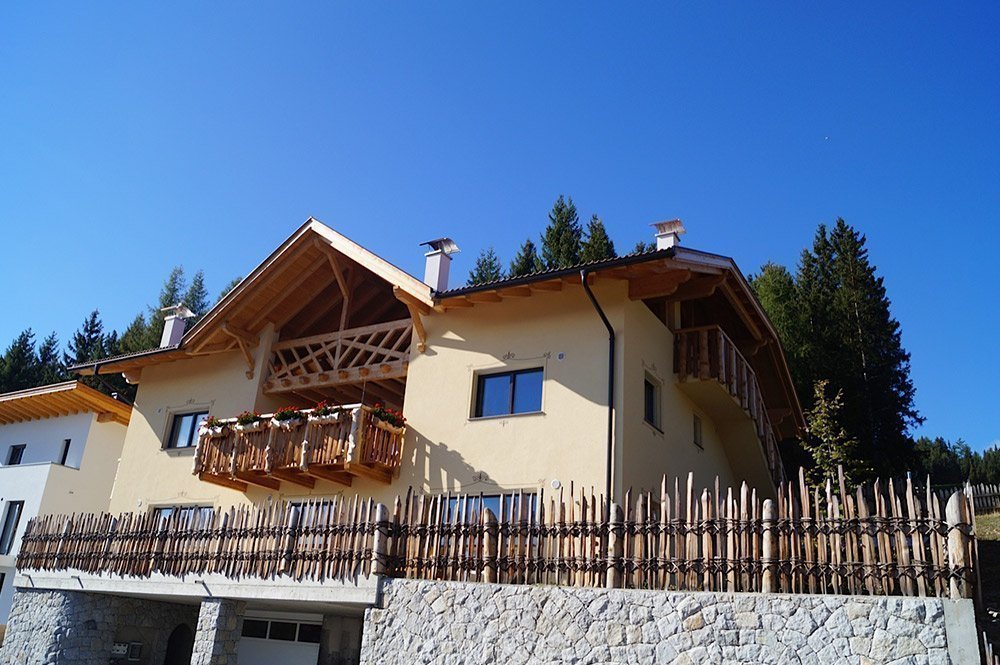 The newly built holiday home Carpe Diem opened in 2015 and welcomes you with a very spacious holiday apartment that can host up to 12 persons. The holiday house is located at an altitude of 1,500 meters above sea level. The village can be reached via a panoramic road that starts in the valley, in the parish of Rio di Pusteria. The 2,510-meter Mount Gitschberg towers above the holiday home in Maranza. Along the local mountain, the holiday region Gitschberg-Val Giovo extends into a wonderful hiking area, where approx. 30 alpine huts invite you to take a break.
Comfortable living in Maranza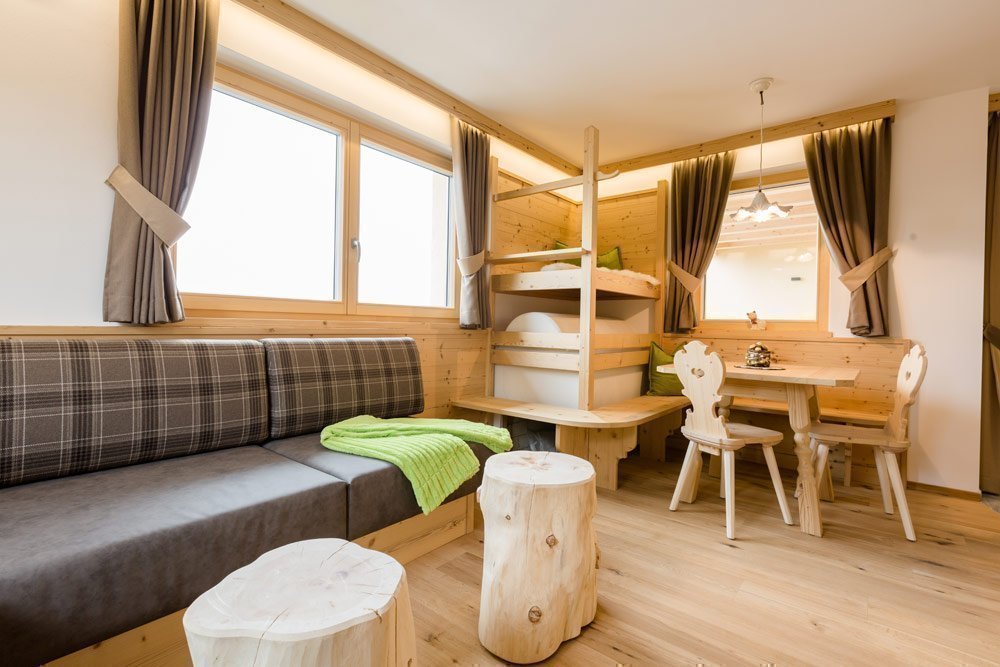 The roomy holiday apartment in the vacation house Carpe Diem is comfortably furnished and well equipped. The decor is rustic, with lots of antique wood that guarantees a cosy ambience. A tiled stove is part of the interior design. The vacation home offers four separate bedrooms and space for up to 12 persons. This holiday apartment in Maranza is therefore simply perfect for a vacation with the entire family or for a group tour. The property also has a garage – Furthermore, during their stay, guests can take advantage of the lawn and the outdoor barbecue area. Relaxing spa pleasures are offered by an infrared cabin and a Kneipp shower. Our house guests may visit the adventure pool "Alpinpool" in Maranza for free.
Hiking fun and nature experiences on the Maranza Plateau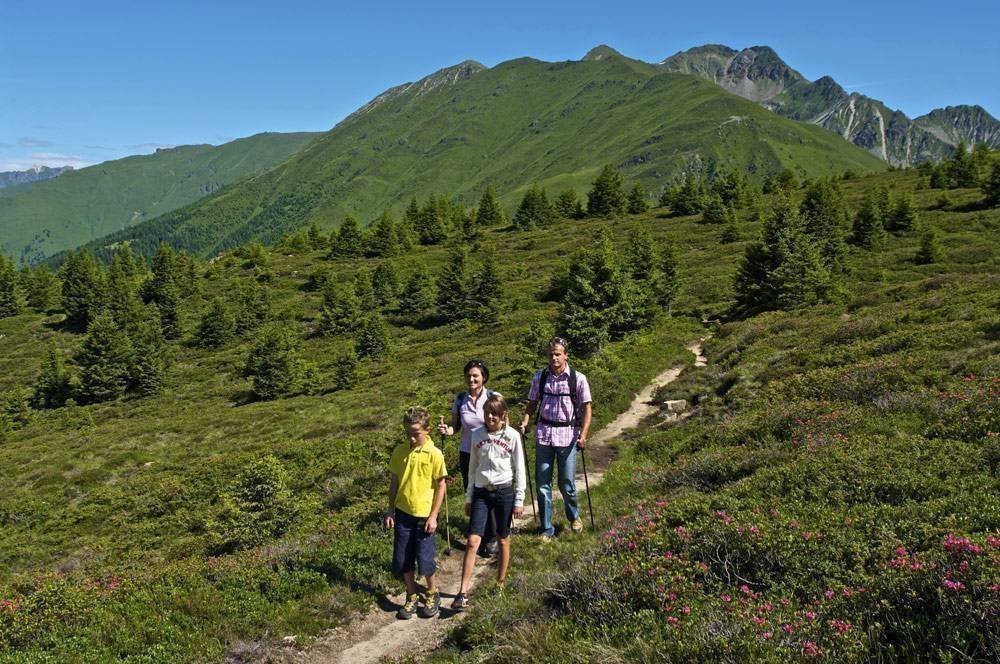 The holiday house Carpe Diem in Maranza is the ideal starting point for exciting excursions into the mountains of South Tyrol. The location is truly ideal. Directly above the holiday home, several hiking trails lead to the most beautiful spots in the area. The nearest ski lift is only 100m away, and with good snow conditions in can be reached on skis straight from the house. The holiday home is situated next to the woods, yet close to the village centre with its cafés, restaurants and shops.
Thanks to the many open areas in your vacation home, you are directly connected to the beautiful natural scenery: on the large, landscaped green area next to the forest or in the central loggia with a lovely view of the South Tyrolean mountains.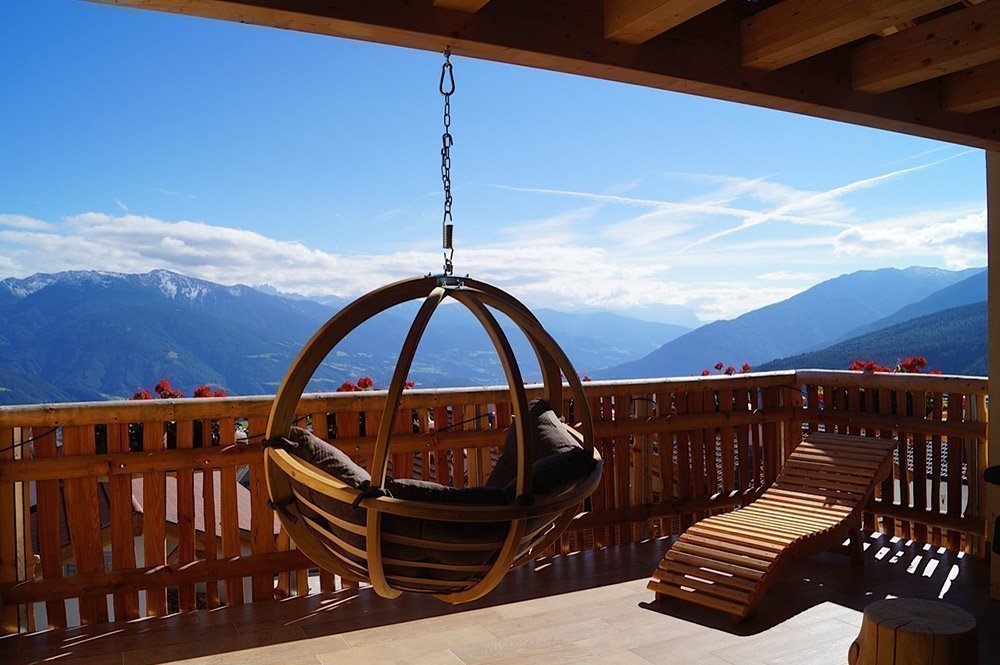 A delightful hiking destination, which can be reached directly from the holiday house Carpe Diem, is the picturesque Altafossa Valley. There – surrounded by green meadows and deep forests – you'll find the lodge Wieserhütte, which is also part of our operation. Take a break at the idyllic alpine hut and enjoy the fantastic view of the mountains on the sunny terrace sipping a cool drink.